Diversity Day 2019 - Diversity at FLI
The FLI signed the German Diversity Charter in 2013.
As an international research institute many co-workers from different countries all over the world, with different cultural backgrounds are working together here. We see this diversity as an integral part of the research and the daily life at FLI. This is why we would like to give an insight in our international research ambiance portraying four members of our institute.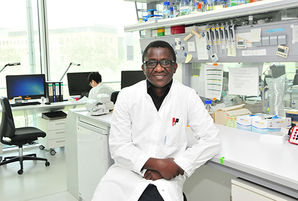 Origin: I am from Kenya, born in Mbeere-Embu county, though living in Nakuru county.
Position at FLI: I joined FLI as a Doctorate student/guest scientist under DAAD/NRF scholarship, and presently a guest scientist having successfully defended my thesis.
At FLI since: 2014-April to date
Research focus: I have been working on a novel aneuploidy gene (ORP3), a cytosolic lipid binding protein.
Loss of Orp3 in a mouse model leads to the induction of aneuploidy, genomic instability, perturbed hematopoiesis, and perturbed lipid metabolism that culminate to the evolution of long latency pauciclonal B-cell lymphoma in aging mice.
About Jena: I like the Thuringia forest, Saale river, the beauty of how Jena city is situated amid hills. Of course, I came to Jena because I found a scientific host in the former group of Prof. Dr. Stephan Diekmann and later Prof. Dr. K. Lenhard Rudolph in FLI.
About the Diversity at FLI: The diversity at FLI makes life very easy and research more exciting as the chances of getting a colleague who can understand and relate with your point of view are very high.
The diversity also creates a kind of 'international home-away-from-home environment' that is a very good ground to establish future collaborations.
"I like working at FLI, because there is a well-structured support system both scientifically through various core facilities as well as socially through the office of LGSA coordinator and relocation office."
---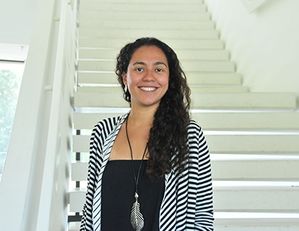 Origin: I am from Rio de Janeiro, Brazil.
Position at FLI: I am a PhD candidate at Maria Ermolaeva's lab.
At FLI since: I started in December 2016.
Research focus: My research focuses on understanding the importance of sleep/circadian rhythms on neuronal aging and protein aggregation disorders, such as Alzheimer's and Huntington disease.
About Jena: Jena is a science city! Since my masters, I'm studying sleep and Alzheimer's disease so I planned to follow it also during my PhD research. At some point, I had to choose between institutes that kindly offered me this chance and when it came to deciding where to go, I thought FLI would be a very inspiring place. Coming from a big city like Rio, what I love about Jena, ironically, is its size! :). Moreover, being close to the nature, Jena offers a great quality of life.
"I feel fortunate to work in a lab at FLI, which is extremely diverse and we are all very proud of that. I believe that science is global and having a working environment that promotes such exchanges can only help science move further. More importantly, on a personal note, I think experiencing diversity in day-to-day life has helped me broaden my horizons tremendously."
---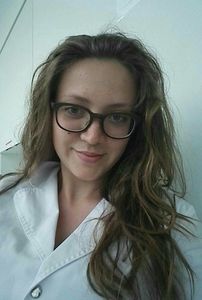 Origin: I was born in Kharkiv (Charkow), the second largest city of Ukraine.
Position at FLI:I am a PhD candidate in Dr. Maria Ermolaeva group.
At FLI since:I joined FLI first as a guest researcher at the end of September 2015, in the celebration day of the newly reestablished FLI logo and webpage, and later as a PhD student.
Research focus:I am investigating the role of mitochondria in aging using Caenorhabditis elegans as a genetic model.
About Jena: Previously, I had an internship at the Max Planck Institute for Biology of Ageing in Dr. Ivan Matic group in Cologne. There I first learned about the Leibniz Institute on Aging in Jena, which at that time was engaging young group leaders with interesting projects and technologies, and I was highly recommended to apply there to pursue my PhD. When I arrived to Jena for the first time, that was for my interview in a sunny July day. I was coming downhill from Westbahnhofstraße to the city center when I felt a mixture of astonishment and admiration that it was possible to perform high-class science having been surrounded by marvelous nature.
"Under the same roof here at the FLI, in my opinion, we, scientists, are united by the same values, which have no borders. For instance, our lab gathered people from several continents and countries. In day-by-day work, I learned not only the cultural peculiarities, but also how to think from another prospective, how people could think differently and this promote new ideas/hypothesis generation and better inter-personal communication in team.
I like working at FLI, because it is friendly and full of opportunities and vibrant ideas space where people can realize their potential."
---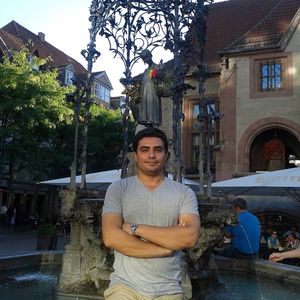 Origin:I am from Iran.
Position at FLI:I am a PhD candidate.
At FLI since:01.02.2017
Research focus: I am studying the effects of aging on cancer. The major goal of my study is to find out why the cancer incidence increase sharply at middle ages.

About Jena: At first, I came to Jena because my wife won DAAD scholarship to do PhD here. Then I really become interested in Jena because it is a calm, clean and very beautiful city. Specially I am really interested in nature of Jena. On the other hand, Jena has very good research institute and university.

Diversity at FLI: I am working in a very international group coming from 6 different countries. Although we have quite different cultural background, we are so close and helping each other especially for solving scientific problems. Instead of negative competition between group members we work together like a family.
"I like working at FLI, because of the very nice, friendly and international atmosphere, high quality research groups and high-tech facility."